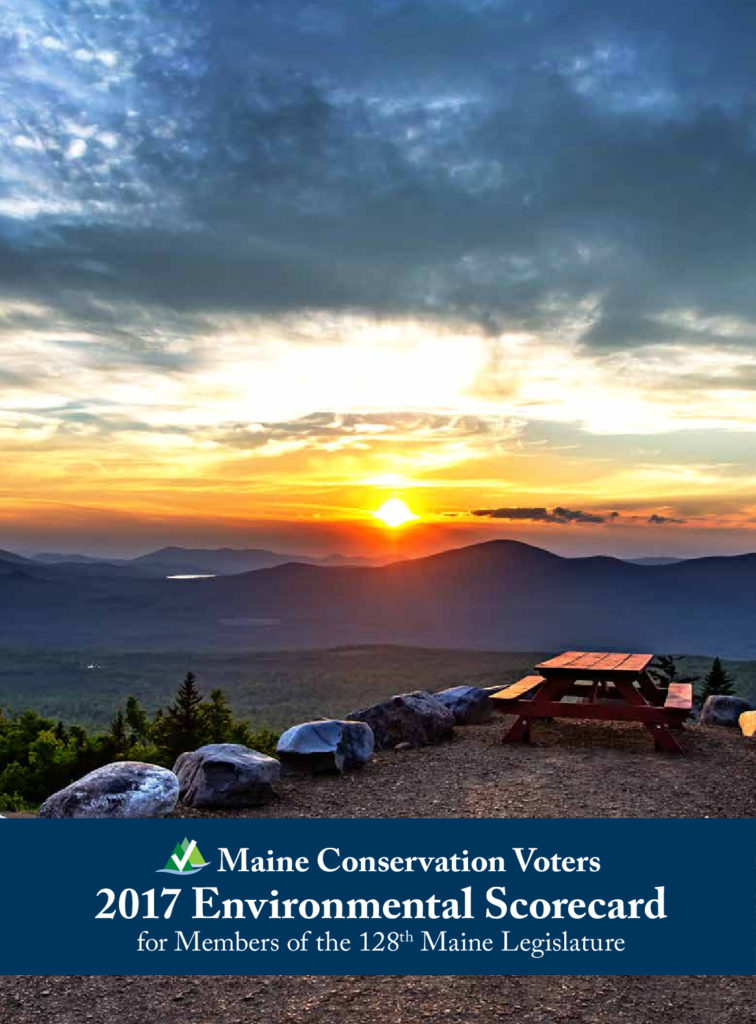 Dear Friend of Maine's Environment,
In Maine, we know how to defend what is important. For the past seven years, we've gone head-to-head with Governor LePage to protect the laws and programs that conserve our natural heritage, health, and way of life.
So when an anti-environment president puts a crony of polluters, Scott Pruitt, in charge of the Environmental Protection Agency, we know how to apply the lessons we've learned here in Maine to defend the federal laws that have protected our public lands, clean air, and clean water for generations.
But playing defense will only get us so far. We also need to move forward, especially by taking action on climate change. "All eyes are on the states" is something we hear often from our national colleagues these days – because progress will only be possible at the state and local levels.
So how do we move Maine ahead during this time of national inertia and make our state a place where we can turn innovative, forward-thinking ideas into reality? How can we create clean energy jobs, grow our workforce, tackle pollution, and protect people?
The answer is: we build.
The 128th will be the last Maine Legislature to work with Governor LePage. Now is the time to lay the groundwork for a brighter future where our elected officials and our policies demonstrate that a clean environment and a healthy economy go hand-in-hand.
This year, several victories have started us down a new path to prosperity. From strengthening mining rules to safeguard clean water to protecting firefighters and families from dangerous chemicals in furniture, the legislature rejected the argument that the health of people and our environment need to be sacrificed in order to make a profit.
But too many of Maine's political leaders stood with large utilities and against their own constituents being able to access solar power for their homes. While other states build their clean energy economies, Maine continues to fall behind.
Maine Conservation Voters' annual Environmental Scorecard shares the story of this year's legislative successes and disappointments, as well as tracking the most significant votes of the session. We want you to use it to find out who acts to protect Maine's environment and who just talks a good game.
You can also find the scorecard, along with an easy way to contact your legislators, on our website at www.maineconservation.org/scores. Thank your legislators if they showed courage and took leadership when our environmental protections were most at risk – or express your disappointment if they didn't.
Our environment and climate can't wait for a new president. Together, we'll ensure Maine is part of the solution to advance clean energy, protect our health, and ensure our natural legacy is protected for future generations.
Thank you for standing with us –
Maureen Drouin, Executive Director
Roger Berle, Board President