Recognizing that racial justice is inextricably linked with our pro-environment, pro-climate, pro-democracy mission, Maine Conservation Voters prioritizes equity and racial justice within our organization, in our relationships with partners and decision-makers, and in all of our work. We are striving to build a racially-inclusive base of power to advocate for climate action and a stronger democracy.
The Wabanaki – the Houlton Band of Maliseet Indians, Mi'kmaq Nation, Passamaquoddy Tribe, and Penobscot Nation – are the original people of this place. We stand with the Wabanaki Alliance, advocating for legislation and policies that improve the lives of Wabanaki citizens, protect and preserve the environment, honor tribal history and culture, and recognize the inherent rights and sovereign powers of the Wabanaki Nations. 
A just transition to clean, affordable energy must work for ALL Maine people. We work across the energy system – from generation and transmission to workforce development and consumer service – with a focus on building energy literacy, securing environmental justice for impacted communities, and holding utilities accountable to ratepayers and our climate future.
Vision for a More Equitable Maine
The COVID-19 pandemic laid bare underlying problems and inequities in our systems and laws – and our recovery invites us to create a more just and equitable Maine. Along with dozens of organizations and hundreds of individuals, we call on legislators to advance a Vision for an Equitable Maine.
Take Action for Equity & Racial Justice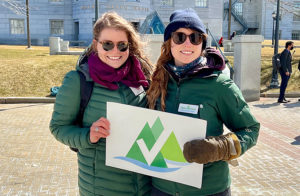 Climate change is already impacting our state, and high electricity costs are putting immense economic strain on Maine families. We need to show support for
TAKE ACTION »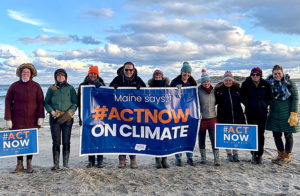 We need a groundswell of support for responsibly developed offshore wind in the Gulf of Maine. Join us and tell Maine lawmakers that you support
TAKE ACTION »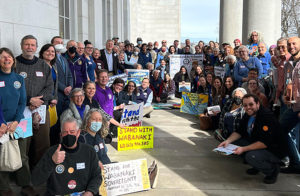 Our priority bills will advance climate action, further environmental justice, protect biodiversity and our environment, and cultivate healthy Maine communities. We're looking for volunteers to pledge
TAKE ACTION »
Equity & Racial Injustice in the News
"In the social services world, there's this idea of 'no wrong doors,' and we need to adopt that for home energy as well," said Maine
READ MORE »
"King, an independent who caucuses with the Democrats and is up for reelection in 2024, received a 96% mark in the scorecard. Meil called King
READ MORE »
"'Conservation is my organization's middle name,' said Maureen Drouin, executive director of Maine Conservation Voters. 'But it's time that we acknowledge the exclusion of Indigenous
READ MORE »