Maine Conservation Voters' staff and board members combine a passion for conservation, climate action, and a healthy democracy with experience, diligence, and openness to continued learning, making them compelling agents for progress and change.
Hailing from Central New York, Chloe is a passionate advocate for our planet and all who inhabit it! Her career began in her hometown of Syracuse, NY where she worked with the Citizens Campaign for the Environment. Chloe spent a brief year in Orlando, FL at the American Fundraising Foundation before deciding the cold was right for her and moving back to the northeast, most recently working at the Bicycle Coalition of Maine. Chloe is a self-proclaimed people person and loves connecting with donors on what is most dear to them. As Development Manager, she looks forward to working with the people who make MCV's work possible!
Chloe is a 2019 graduate of SUNY Geneseo, where she earned a B.A. in American History. When she's not chatting with donors, Chloe can be found knitting, biking around her Portland neighborhood, and doting on her 19-year-old (and counting!) cat Levi.
Contact Chloe at chloe@maineconservation.org
For over three decades, Jennifer has been committed to conserving lands and waters for wildlife, plants, and people. She is currently a consultant focusing on projects that further land protection, equity and justice, and climate resilience. Previously, Jennifer was Vice President for Conservation Grants at the Open Space Institute, where she oversaw grant programs from Southern Canada to Alabama and managed OSI's land conservation funds and programs in New England and Canada. Prior to joining OSI in 2008, Jennifer worked for the Trust for Public Land (TPL), establishing TPL's first Maine field office and helping conserve iconic places such as Tumbledown Mountain, Scarborough Beach, and Sabbathday Lake Shaker Village. She has also served as Conservation Director at the Appalachian Mountain Club and worked as a land conservation planner for the Massachusetts Department of Environmental Management. Jennifer holds a BA in Environmental Science from the University of California, Berkeley, and an MA from the Yale School of the Environment. Jennifer and her husband, Alex Abbott, have two adult children and are grateful to live among the fields, forests, estuaries, and streams in Freeport.
Anna Brown is the Founding Principal of Aequita Consulting LLC. An interdisciplinary thinker and practitioner with more than 20 years of experience, Anna works at the intersection of human and environmental systems with a focus on social equity. She has deep expertise in climate adaptation and resilience, inclusive urban development, and sustainable development in North America, Asia, and Africa. Recent work includes advancing decarbonized and resilient energy systems and extreme heat action planning for New York State. Previously, Anna managed the groundbreaking Asian Cities Climate Change Resilience Network (ACCCRN) at The Rockefeller Foundation and led the North America climate adaptation strategy for The Nature Conservancy. Clients include New York State Energy Resources Development Authority (NYSERDA), World Resources Institute (WRI), and Coastal Enterprise, Inc (CEI). Anna serves on several boards and advisory councils from local to global scales and enjoys romping in the woods with her husband, two children, and dog. Anna earned a Bachelor of Arts in Environmental Studies from Brown University and a Master in City Planning degree from Massachusetts Institute of Technology (MIT).
Brad is president of Covenant Health Foundation and Senior Vice President of Covenant Health of Tewksbury, Massachusetts. The foundation supports philanthropy at Covenant Health facilities in Maine and several other northeastern states. He and his wife, Elizabeth, a Congregational minister, live in Bangor. They are the proud parents of three children. He is a graduate of George Washington University and the University of Maine School of Law.
Two of Brad's favorite activities are canoe paddling and hiking. For many years Brad and his frequent paddling partner remarkably have managed to finish fourth in their class, just missing out on glory. One of Brad's greatest joys is that all three of his children love hiking and have hiked Katahdin countless times since they were just nine years old.
Tom Kittredge is a Senior Investment Officer at the Maine Technology Institute (MTI), where he supports innovators and entrepreneurs across the state. Tom has an MBA from IESE Business School in Barcelona, Spain, and a Bachelor of Arts in International Development from Sarah Lawrence College in Bronxville, New York. During his time in Barcelona, Tom was named by Poets & Quants as one of its 100 Best and Brightest MBAs for his work organizing two major conferences on entrepreneurship and sustainable business – TechStars Startup Weekend and the DGDW Responsible Business conference.
Tom grew up along the Maine coast, and his deep love of Maine's natural heritage is rooted in his childhood paddling its waters and exploring its forests and mountains. He spent many years working in outdoor education at the Chewonki Foundation, which instilled in him a deep appreciation for the soul-stirring power of the natural world. Tom firmly believes that a radical reorientation of business models is necessary to combat the climate crisis and is excited at the opportunity that Maine has to be at the forefront of a movement integrating environmental and social priorities into core business practices. In addition to MCV, Tom is a board member of the Conservation Law Foundation (Maine board), Startup Maine, and The New School in Kennebunk. He is part of Leadership Portland, Maine Accelerates Growth, and is on the Natural Resource Council of Maine Rising's leadership team. When not working with MTI clients, Tom can be found backpacking, sea kayaking, sailing, and getting lost in the Maine woods.
Penny is the Executive Director of the Chebeague & Cumberland Land Trust. Prior to this role, Penny was a member of the CCLT Board of Directors of the Chebeague & Cumberland Land Trust for many years and served as President of the Board for 13 years. Penny led the organization through a national accreditation process, and CCLT became the 12th all-volunteer land trust to receive the national award. Penny also serves on the Maine Land Trust Network Steering Committee, which sets goals and policies for the land trust community throughout Maine. As a member of the Town of Cumberland Conservation Commission for 10 years, Penny led efforts to inventory vernal pools and New England Cottontail populations in the town. She has received recognition for her environmental work from the Natural Resources Council of Maine, EcoMaine, and the Cumberland/NY Lions Club. Penny has a Law Degree and a Master's in Environmental Studies from Vermont Law School and a Bachelor of Arts degree from Bowdoin College. Penny currently lives in Cumberland with her husband and three children. Penny enjoys outdoor adventures with her family and sharing her environmental interests with the local community.
Laura Bither is an intersectional climate justice activist and the Director at JustME for JustUS, where she supports youth in rural Maine so they can be climate justice leaders and a political force. She sits on the Governing Circle of the Tri-Town Equity and Inclusion Committee and works with several local equity groups where she lives in Freeport, on the ancestral land of the Abenaki Nation. She graduated from Wesleyan University with High Honors in Biology and Environmental Studies and a minor in African Studies.
Marcques is an Assistant Track and Field Coach at Bowdoin College. As a community advocate, he has fought for everyday Mainers on issues ranging from food security to childcare to education. As a lifelong Black Mainer from a working-class family and the first in his family to attend college, Marques works to bring his unique perspective to everything that he does. While a student at Colby College, he was a co-organizer for the Maine March for Racial Justice.
He has worked on several political campaigns for the Maine Democratic Party, as well as several municipal campaigns in Portland. In 2021, he was elected to serve on Portland's Charter Commission, where he served for a year and chaired the Commission's Education Committee. In 2022, Marques also served on Maine's Genome-editing Technology Advisory Panel.
He received his undergraduate degree from Colby College in 2018 with a double major in English and American Studies and earned his Master of Education from Thomas College in 2022. Marques can be found biking or running around the East Deering neighborhood of Portland. He also serves on the board of Cultivating Community.
Mike Williams is a senior fellow at the Center for American Progress, where his work focuses on the nexus between creating and retaining high-quality, union jobs and fighting the climate crisis. Prior to joining American Progress, Williams helped build and lead the BlueGreen Alliance (BGA), serving in many roles over 12 years, most recently as the deputy director. His primary work was to oversee partnership and coalition engagement and advise on and implement the strategic direction of the organization. Williams also helped oversee BGA's policy and advocacy operations, with a distinct focus on climate change, energy, manufacturing, and labor policy. He was point for BGA at the United Nations Framework Convention on Climate Change negotiations from Copenhagen through Paris, and he spearheaded innovative programs— such as BGA's successful Buy Clean effort.
Williams graduated from George Washington University with a master's in public policy, concentrating in environmental policy. He received his bachelor's degree from Boston University, where he studied philosophy and music.
Michael Boland is an entrepreneur who lives in Bar Harbor with his wife and two daughters. A 1994 graduate of College of the Atlantic, Michael led the Student Environmental Action Coalition on campus and was the head naturalist for a local whale watching company. He has opened and operated several restaurants over the past two decades including in Bangor, Winter Harbor, Portland and Bar Harbor. Michael bought, renovated, and sold the Criterion Theatre in 2001-2006 and spearheaded a campaign to re-purchase the Criterion this past year as a 501c3 nonprofit organization. Michael has served on the boards of the Abbe Museum, COA Alumni Association and is currently chair of the board of the Criterion. For five years, Michael served as President of the Bar Harbor Chamber of Commerce.
Marpheen Chann is a Portland, Maine-based thinker, writer, educator and speaker on social justice, equity, and inclusion. As a gay, first-generation Asian American born in California to a Cambodian refugee family and later adopted by an evangelical, white working-class family in Maine, Marpheen uses a mix of humor and storytelling to help people view topics such as racism, xenophobia, and homophobia through an intersectional lens.
Marpheen has a strong commitment to public service and serves as: President, Cambodian Community Association of Maine; Member, Maine Advisory Committee to the U.S. Commission on Civil Rights; Member, Planning Board for the City of Portland; Board Member, Equality Community Center in Portland.
Marpheen works as a community impact manager in the nonprofit sector. Marpheen holds a bachelor's degree in Political Science from the University of Southern Maine and a law degree from the University of Maine School of Law (but does not practice law).
Sara is a recent law school graduate focused on building her career in environmental policy and advocacy. After growing up exploring coastal Maine, she earned a degree in marine science at the University of Maine before taking a sharp turn and moving to Bozeman, Montana. After three years of exploring the mountains, she boomeranged back to Maine to pursue law school. Sara spends her free time training her dog, singing karaoke, and sitting on porches drinking coffee.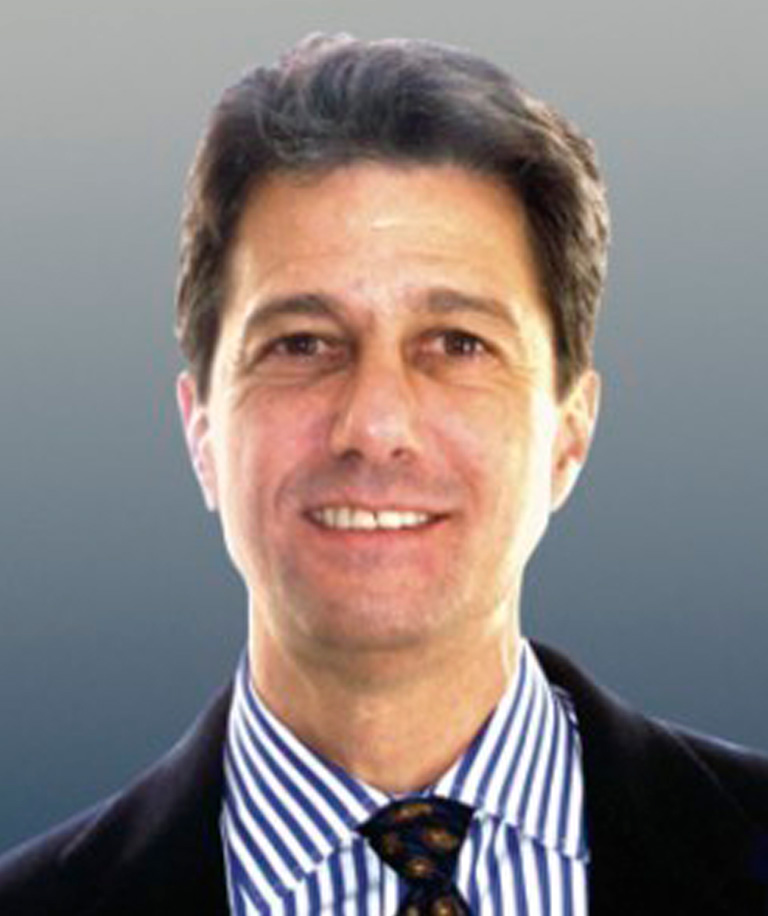 Adam Lee is Chairman of the Board of Lee Auto Malls. He has been with Lee Auto Mall for 24 years, serving as president and assuming the position of Chairman in June 2010 upon the passing of his father, Shep Lee. He currently serves on the Muskie Board of Visitors, the MPBN Board, and the Advisory Board for Maine Audubon.
Lee served as the Chairman of the Efficiency Maine Trust and Chair of the Maine Audubon Corporate Partners. He also served two terms on the M.O.F.G.A. board, the Maine Franchise Review Board and the Nature Conservancy Corporate Partners Board. He is the past chairman of the Regional Greenhouse Gas Initiative and the Maine Energy Conservation Board and a past member of the Natural Resources Council of Maine, Maine Historical Society, Maine Energy Council, Governor's Advisory Council, Center for Cultural Exchange and the OSHER Map Library.
Lee is a graduate of Vassar College and the recipient of environmental awards from the Natural Resources Council of Maine and the Maine League of Conservation Voters. Lee lives in Cumberland with his wife; he has 23 year old twins, 1 horse, 2 cats, 2 dogs and 8 chickens.
Sarah Russell is a community organizer and activist with a passion for the outdoors. She holds a BA from Bowdoin and an MBA from Boston University. Sarah served on the Chebeague & Cumberland Land Trust for six years, assisting in the national accreditation process for the organization. She was a founding Board Member of Girls on the Run – Maine, launching the empowerment program for 3rd-5th graders, and she served for two terms on Bowdoin's Polar Bear Fund. Sarah is an accredited endurance coach for The Sustainable Athlete where she trains, coaches and teaches classes for people of all ages. She and her husband live in Cumberland with their 4 kids and spend as much time as possible outside, enjoying Maine's cherished environment.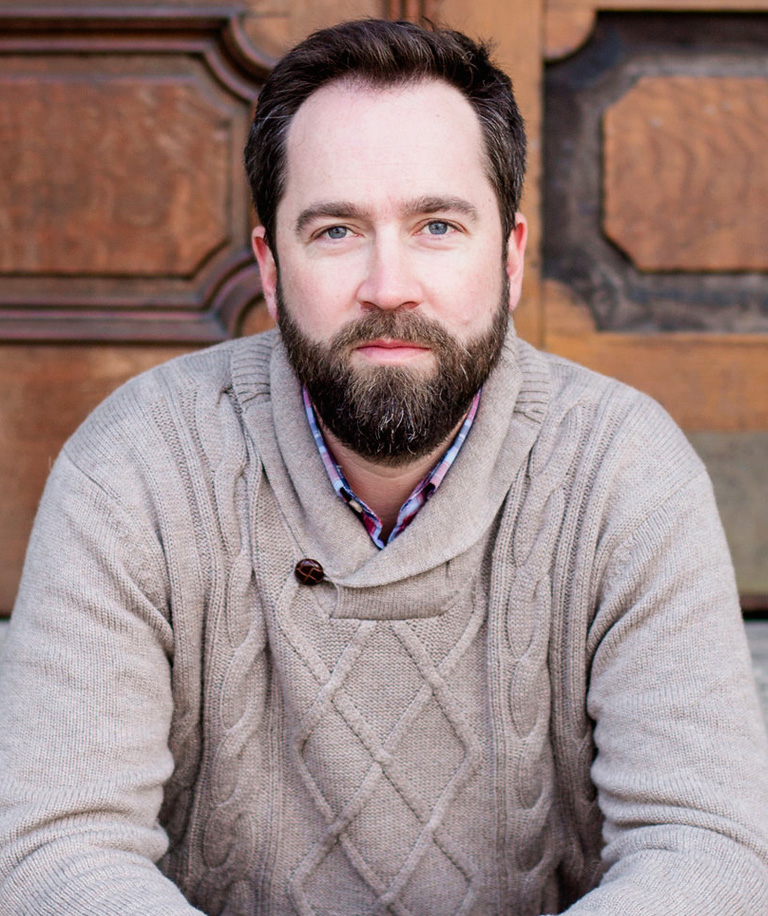 Lucas St. Clair is president of Elliotsville Plantation, Inc. which owns 125,000 acres of timberland in Northern and central Maine that Lucas' family has been purchasing since 1998. In 2016, President Barack Obama accepted the gift of 89,000 acres of land from EPI and created the newest unit of the National Park Service, Katahdin Woods and Waters National Monument. Lucas and EPI continue to play a role in the development of the region and enhancing the community's ability to capitalize on the newly realized asset.
Lucas has a strong interest in outdoor pursuits. He has hiked the Appalachian Trail, paddled the Northern Forest Canoe Trail, taken a NOLS semester in Patagonia and has climbed peaks in Alaska, Washington, Peru, Chile and Argentina. He has also worked as a fly fishing guide and helped Eddie Bauer with designing fishing apparel. He has had the great fortune to fish in some of the most beautiful waters in the world.
Lucas lives in Falmouth, Maine with his wife, Yemaya, and two children.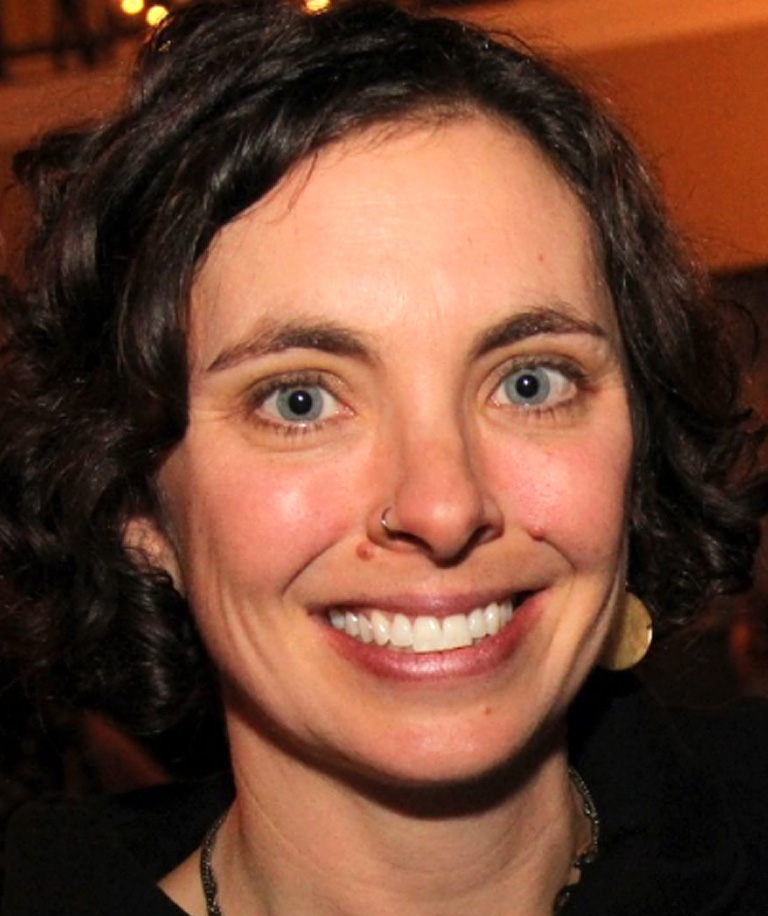 A political and non-profit professional, Katie Mae Simpson has led campaigns and helped train dozens of women to run for public office. Interested in power structures, privilege, hierarchies, and how to break them down, she is committed to the broad themes of equity and justice, and being part of those ongoing movements for change. She's spent her career organizing groups to fight for their collective rights, and subsequently training pockets of those people in the skills necessary to run for office and win, thereby building more equality into the public institutions we all rely on. She has worked in various field organizing roles, as a campaign manager and completed a tour of duty as the Executive Director of the Maine Democratic Party.
Climate change and a thriving planet has been her chief career motivation for almost two decades; politics is the tool she has chosen to use to push for that goal. She is currently the director of the Maine Democracy Collaborative, raising funds for progressive political movements in Maine.
Katie Mae grew up in Washington County, and spent almost a decade in Boston before moving home to Maine in 2010. After eight years in Portland, Katie Mae, her partner and two kids moved to Cumberland in 2019, mainly for the trees & trails. Besides parenting (and working), Katie Mae is a runner, baker, and home gardener.