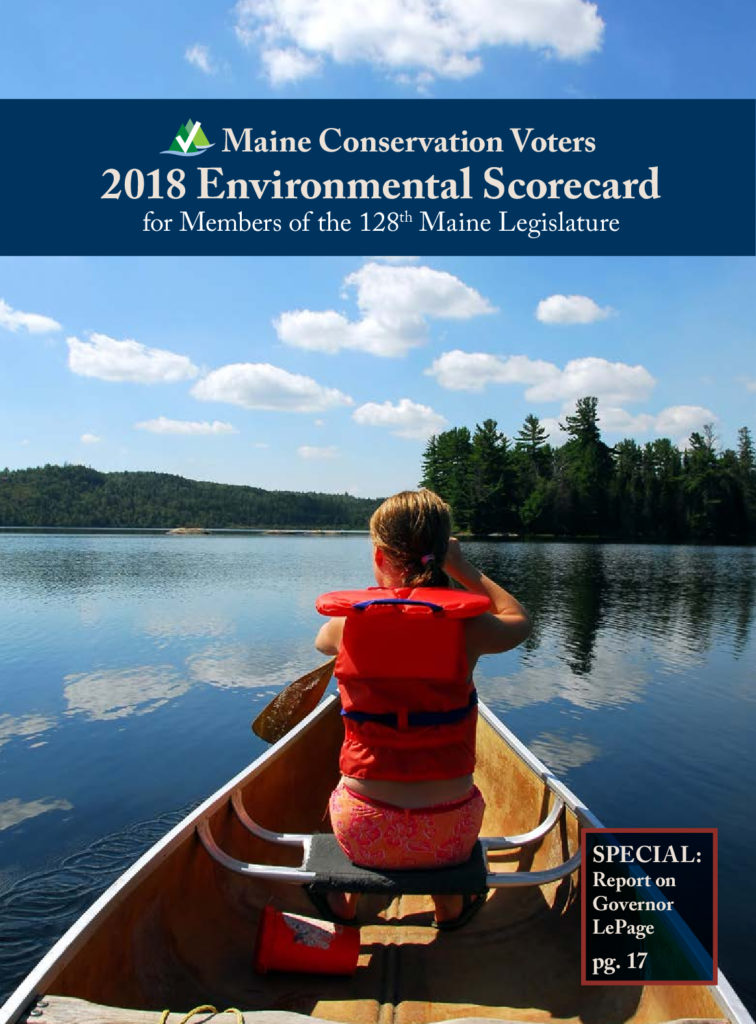 Dear Friend of Maine's Environment,
The final year of Maine's most anti-environmental governor – ever – has arrived. The moment he entered office, Governor Paul LePage slammed the state's forward-looking environmental policies into reverse and has had his foot on the gas ever since.
From land conservation to clean energy, the history of the LePage Administration will be one of missed opportunities, bitter policy battles, and the needless polarization of environmental issues that have always been embraced by lawmakers on both sides of the aisle in Augusta.
Protecting Maine's land, water, and wildlife is not a partisan issue, however, proven each time the governor tried to weaken hard-won environmental safeguards. Thanks to thousands of committed Mainers like you, the damage to our environment has been contained. You stood up and raised your voice when it mattered the most.
Over the past eight years, Mainers from every corner of the state flooded the legislature with calls and emails, poured into hearing rooms and city halls, and canvassed neighborhoods near and far. Thank you.
The 128th Maine Legislature is a continuation of the same theme. We fought back attacks on clean cars, renewable energy, toxics and wildlife. We made modest progress on food waste and climate change. But we were again thwarted by Governor LePage and a razor thin margin of Republicans in the House to advance solar power, which would cut pollution and bring new jobs in the clean energy sector to our state.
A big part of our job here at Maine Conservation Voters is to shine a light on the workings of the legislature. Our scorecard, along with an easy way to contact your legislators, is available online at www.maineconservation.org/scores.
In 2019, we'll have a new Legislature with new possibilities. Maine Conservation Voters will be at the State House, working with the 129th Legislature every day. We hope you'll join us, online and in person, as the most important environmental debates and votes come up over the next two years.
Thank you for taking time today to read the Scorecard. We hope you will take note of the legislators who championed our environment. They deserve our gratitude. Those who did not need to be taken to task for their votes. We need to keep the pressure on policymakers who still don't understand the importance of clean air, water and land to Mainers and our way of life.
Here's to the future,
Maureen Drouin, Executive Director
Jennifer Burns Gray, Board President