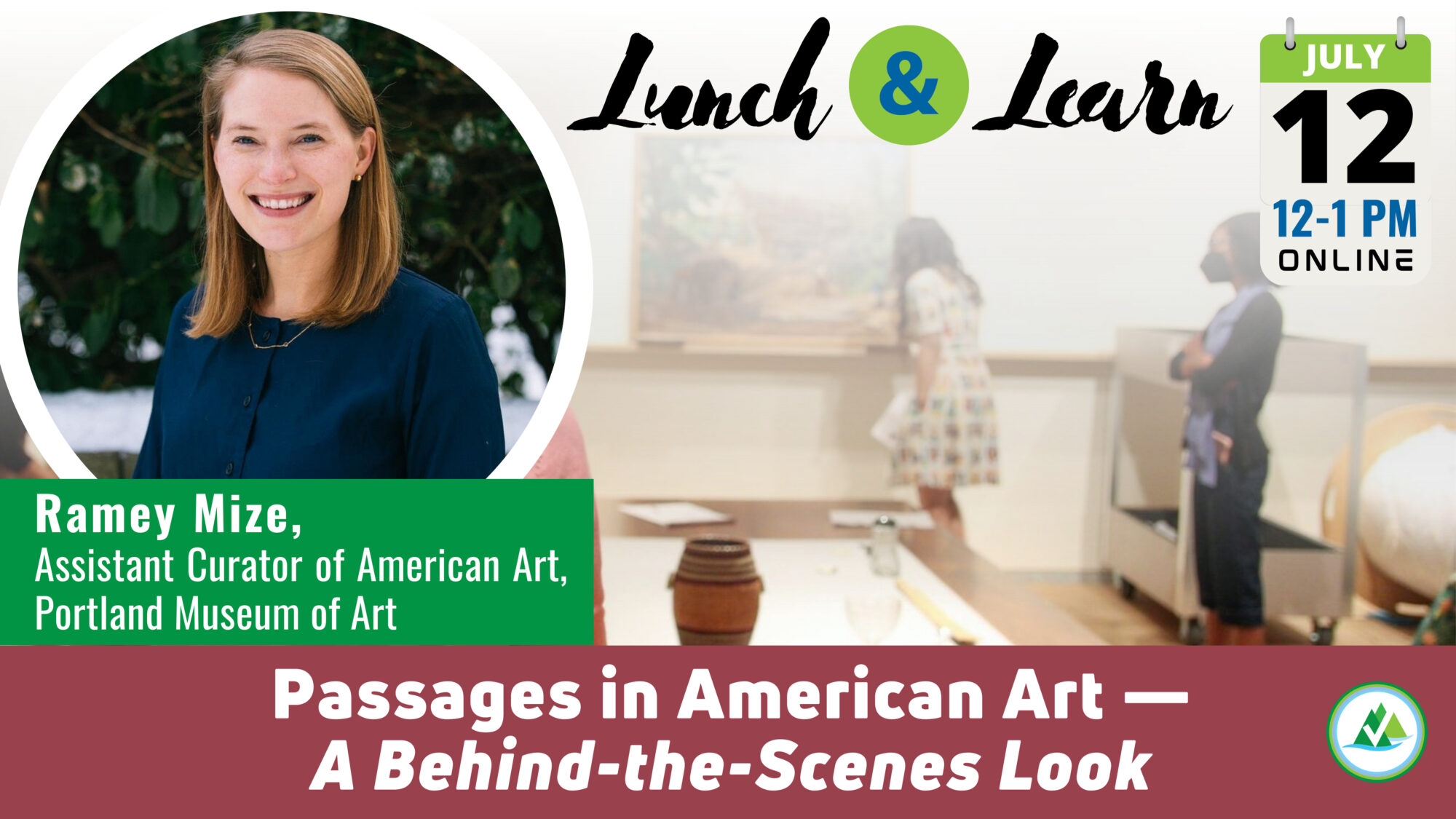 Passages in American Art — A Behind-the-Scenes Look
Passages in American Art is a fundamental reinterpretation of the Portland Museum of Art's collection, platforming multiple voices, revealing new ways of looking at some of the Museum's most beloved works of art, and inviting community members to drive the conversation. Through the expertise and partnership of multiple thought partners – including Akomawt Educational Initiative, Atlantic Black Box, Indigo Arts Alliance, Gulf of Maine Research Institute, and Portland Public Schools – Passages is a responsive installation honoring multiple truths, complexities, and understandings. Passages highlights both major and lesser-known works in the PMA's holdings and features recent acquisitions, commissions, and select long-term loans that integrate Atlantic narratives and Indigenous perspectives to expand the story of American art.
Join Ramey Mize, Assistant Curator of American Art at the Portland Museum of Art, for a behind-the-scenes look at Passages.